Aid for self-help means giving disadvantaged people opportunities to change their lives sustainably. The core idea for this is to teach them skills with which they can earn some money and stand on their own two feet. From the very beginning, the project took up this idea and implemented it in various areas.
 As a special sub-project, a state-certified training course for seamstresses and embroiderers is offered primarily to Muslim women. Some of the women made their way to self-employment, others now stitch materials for the Hope Project, which are used in the course of exhibition stands at trade fairs and special handicraft markets or for fundraising. This targeted promotion of designer dresses and rugs prepared by women has changed the status of women in their families, as they have started coming up with increased family income. Not only the project gives women a free space outside their family leading to their empowerment, but also, single mothers abandoned by their husbands as well as widows receive a small income through this work. This is something we are proud of.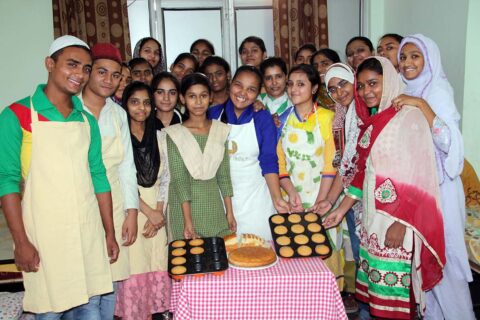 The project "Basti Bakers and Kitchen" wields a catering service for particular occasions and celebrations in the area.  Here food items prepared in the Hope Kitchen by previously trained community youth, can be ordered.  On special occasions of the Hope Project, part of the project premises and the roof terrace are transformed into a visitor's café.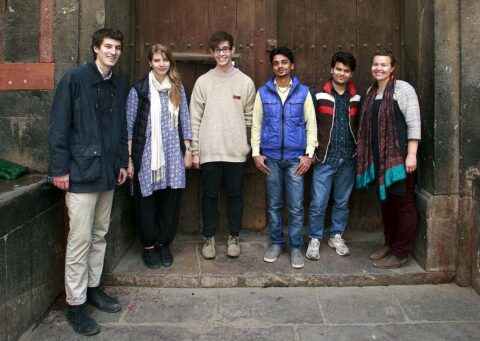 Basti Nizamuddin is an important historical site which attracts lots of visitors. Our trained guides amongst the community youth are booked through Hope by private individuals as well as travel agencies for guided tours through the narrow medieval alleys and various significant monuments. Not only has this program ingrained deep historical knowledge in the youth, but also they take pride in their own heritage.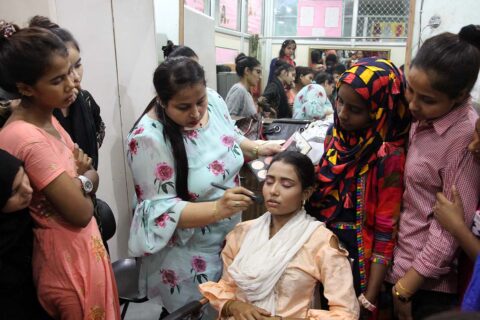 Skilled craftsmen and technically interested youth can learn how to repair mobile phones and other devices in crash courses. It is possible to arrange internships in the field of hotel management, or to participate in a certified course for beauty culture.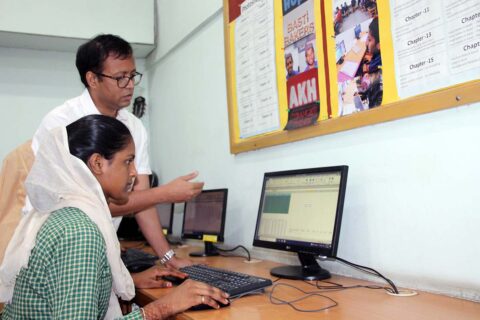 Modern India requires well-trained office assistants and computer professionals. To this end, the project offers computer courses for women and men as well as for all students in the Hope Project, with a focus on MS-Office applications, Photoshop etc.
Scholarships are awarded to particularly needy women in the training programs.
Due to the Covid-19 lockdown, many people in our area lost their jobs. They left Delhi during the pandemic to ensure their survival in their hometowns. Now they have returned and are looking for employment. For the Hope Project, it is a matter of duty to help these people as well. We do this through backing them with some financial support and through arrangements of tools and machines needed for entrepreneurial activities such as beauty kits and sewing machines.