Social workers form the bridge to the community from The Hope Project. They know needy individuals and families who are in emergencies and can quickly arrange help: be it through food, clothing or backing in medical treatments. They also inform parents about the offers of the Hope Project and help to integrate the children into various school and training programs. In exceptional cases, the project also lends small loans through the social workers.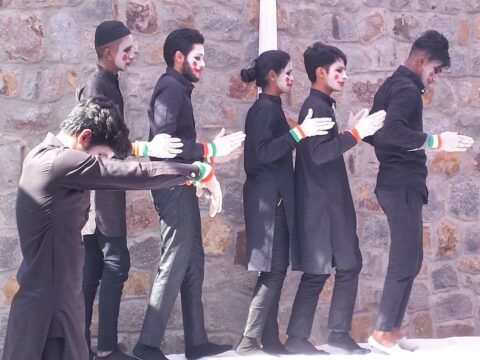 The direct contact with the families allows the social workers to be able to provide effective advice on sensitive topics such as family planning, protection of their children or domestic violence.
Young people of the project are actively involved in the educational work. With the street theatre, they explain the dangers of drug abuse or HIV/AIDS or criticise the current consumerist culture. They are professionally guided by the staff of the medical department of the Hope Project and the social workers.
The coordination between the social workers and the medical staff of the project allows us to refer patients with severe cases to state hospitals and negotiate free treatment for them. Relatives are involved for providing care and nutrition to the patients, also contributing to some of the costs of the treatment. For sick people who are on their own, the Hope Project provides support. It also continues to care for patients at home after their hospital stay. In individual cases, this goes as far as calibrating the amount of the medication intake.
A special social work project is working with homeless children. They are provided guidance through the Hope programs and are referred to suitable shelters for them.
During the Covid lockdown, the most vulnerable received food rations also.