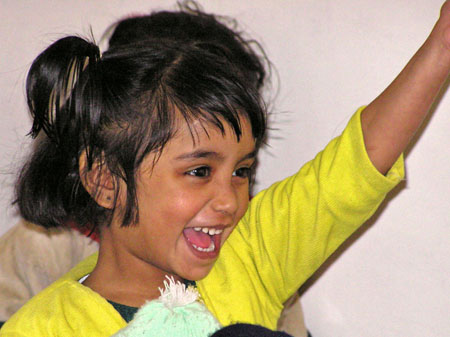 Education works as an investment of the future. It enables children and young people to discover their potential and creativity and provides them with the chance to leave their disadvantaged milieu and become a recognized member of society.
The education Program at Hope Project is intended as a supplement to the formal education system. We work for children and young people who have no or difficult access to the formal education system with the intention of mentoring them to obtain formal school degrees.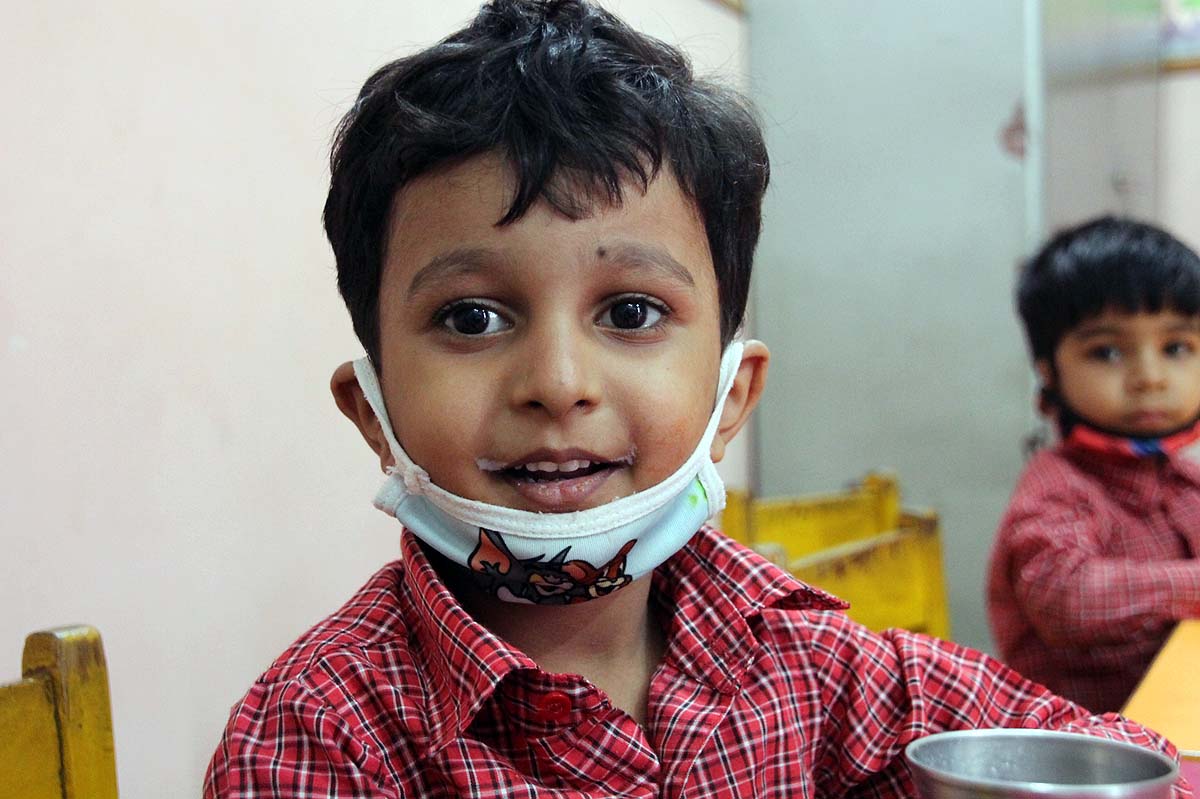 The preschool and kindergarten are attended by over 100 children. They are between the ages of 4 and 6 years. In addition to play, the basics of arithmetic, reading and writing as well as basic knowledge of English, creativity and ability to learn and build self-confidence are encouraged. At the same time, parent meetings are conducted in the evenings to teach them the importance of school education for the development of their children. We strive to integrate children into the first grade of the formal school system. Single parents and working mothers are given the opportunity to have babies and toddlers cared for in the crèche at The Hope Project, from the age of 3 months onwards. There are currently 60 children enrolled in the creche.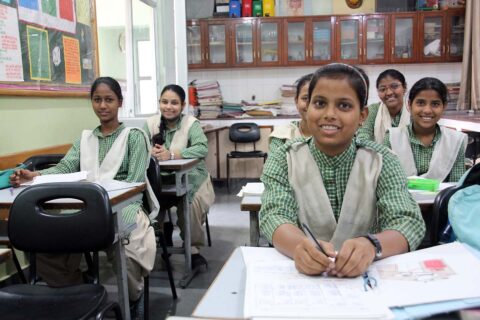 Nizamuddin Basti still lacks state and private schools with quality education. In addition, the traditional environment generally denies young girls to venture out to different parts of the city to pursue a higher education. The Hope Project is therefore the only organization in the area to offer girls a school education beyond the fifth grade. In "Hope Non-Formal School" the boys and girls are prepared to appear for 10th and 12th class exams, through  "NIOS-National Institute of Open Schooling". Thus, for drop outs and children from traditional families, especially for girls, the door to a college degree is opened by The Hope Project. Some students who have followed this path, have completed their bachelor degrees and continued to study or have found a well-paid jobs in various sectors. A total of about 150 girls study at the "Hope Non Formal School".
Boys, on the other hand, are encouraged by their parents to attend public schools irrespective of distance. Students who have difficulties paying expensive tuition fee because of various obstacles due to to their socio-economic background, therefore receive tuition from the project teachers in the support classes of evening education program. Young people who have dropped out of school can register for the National Institute of Open Schooling in the Hope Project and thus catch up on their degrees.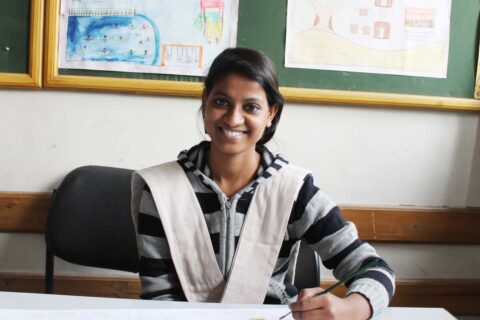 It is pleasing to see that with these interventions, girls have become more self-confident and as a result, a demand has risen from their parents to get them admitted to colleges for higher education-the traditional role of uneducated woman and mother is not enough for them and they are looking for better paid work and social advancement in the labour market.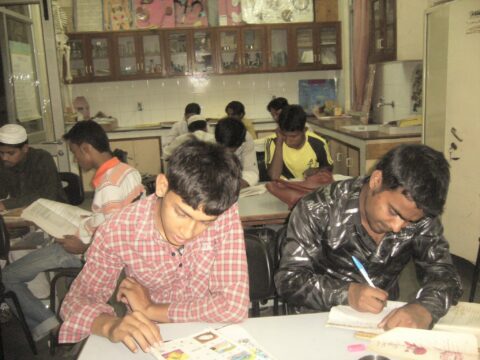 A special class has been set up for boys who have never been able to attend school. In addition to the basics of reading, writing and mathematics, they are also imparted knowledge of health, hygiene, nutrition, family planning, etc. For adults who have never been to school, the evening school offers an adult literacy course. A total of about 300 people attend the evening education program.